"Quiroga Valley, wonderful country"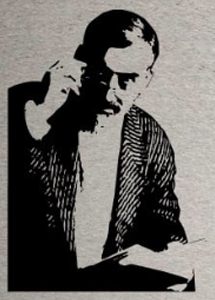 OUH SOMBRÍO HOSPITAL DE FÉRTIL CHAN!
VIÑO QUIROGUÉS, GUSTOSO DE BEBER
PÍDOCHE A TI, QUIROGA, OS TEUS OUTONOS

Readers: Marta Castro, Samuel Pol, Salvador Gómez e Cesar López de 4 E.P CEIP Quiroga


Readers: Claudia Blanco, Irene Arza, Sergio González e Pilar Váquez, de 4 E.P CEIP Quiroga


Readers: Ainoa García, Leire Ocampo, Inyanara Nicol Pires e Leo Afonso, de 3 E.P CEIP Quiroga

MANUEL MARÍA.
"Quiroga Valley, wonderful country"
Birth: Outeiro de Rei, 1929
Death: A Coruña, 2004
Outstanding works:
                –Morrendo a cada intre (1952)
                –Terra Chá (1954)
                –Libro de pregos (1962)
                –Poemas ao outono (1977)
                –Catavento de neutrós domesticados (1979)
                –Sonetos ao Val de Quiroga (1988)
                –Compendio de orballos e incertezas (1991)
Profession: Writer, bookseller, solicitor, politiciano.
Member of the Royal Academy of Galician, 1970-1975 (He resigned because he felt that the institution was not up to the historical moment.).
Day of Galician Letters 2016
Quiroga area was a vital reference for this author due to his family origin. His maternal grandmother, Consuelo Casanova Neira, was the daughter of the administrator of A Torre Penela (now Casa de Tor), in Hospital. He wrote about this woman in his books, who can read, which was unusual for the time. The women was married near Lugo, where she was known as A Quiroguesa (Quirogawoman).
The writer worked as a solicitor in Monforte since 1958, thus he went often to San Martiño for his job and personal relationships. In the opening speech of the Ribas de Sil festivities in 1985, he confessed that he always loved the "land of Quiroga and San Clodio as his own". His instinct brought him closer to the land of his mother's lineage.
The presence of this geographical area is very significant in his books, but it is not just a literary motif. He and his wife, Saleta Goi, were fined for opposing to the installation of a pulp mill in Quiroga in 1976. Two years later, the Achádego group premiered "Auto dos simulados da caravilla" in the Quiroga. The village reciprocated his loyalty by naming him "Friend of Quiroga" in 1991.
The book Sonetos ao Val de Quiroga in 1988 was encouraged by his friendship with Xosé Estévez and Maribel Goñi him. The prologue was written by this historian from Quiroga, at the author's request, and has illustrated by Xosé Teixelo "Pin", a painter from Quiroga. Manuel Maria dedicated a sonnet to the pinter, although the poem is not included in the book. The thirty poems that make up this book are an impressive tribute to the local landscape, customs and people.
This composition belongs to this poem book, republished in 2016 with drawings by schoolchildren from the valley:
A miña avoa Consuelo, A Quiroguesa,
era leda, risoña e faladora:
a súa musical verba cantadora
no meu corazón vai, fidel e acesa.
Era verba que non se leva agora,
cunha raíz anterga e montañesa,
un murmurio de vento na devesa,
claridades de río e luz de aurora.
E sentín florecer como a cerdeira
unha forte, escurísima inquedanza,
cunha paixón profunda e verdadeira.
É que levaba a Quiroga na lembranza
como se leva un destino, unha bandeira,
un ensoño que se ama e non se alcanza.
(Sonetos ao Val de Quiroga, 1988-