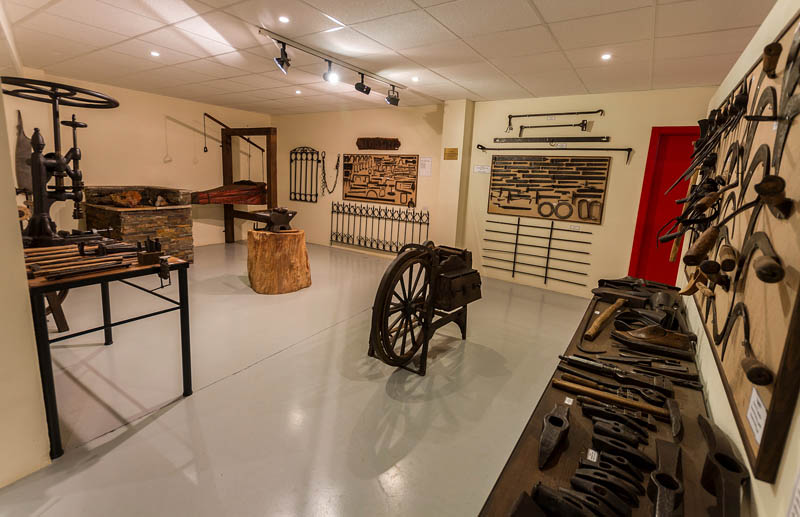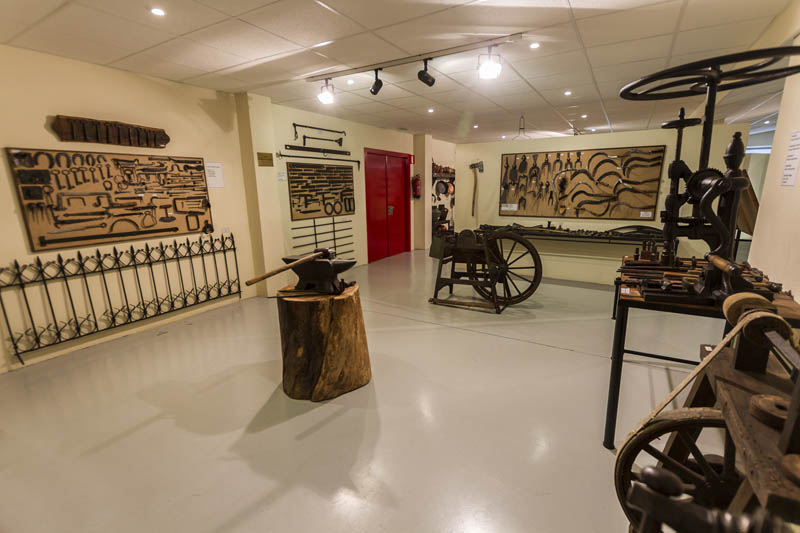 Iron tradition was always magnificent in Courel Mountains; Fifteen forges supplied material to numerous existing smithies in the villages to obtain all kinds of tools and pieces of this precious material.
La tradición del hierro siempre fue grande en Quiroga con numerosas herrerías emplazadas en su territorio, aprovechando los numerosos cursos de aguas bravas que bajan desde las cimas de las montañas.
Hoy sólo quedan restos dispersos de su existencia, pero desde el siglo XVII funcionaron en tierras de Quiroga las factorías de: O O Mazo, Roxa Longa entre Vilarbacú y Outeiro, Paleiras en Pacios da Serra, A Gorgueira en Paradaseca, Rugando, Quintá y A Rodela.
La mayor parte del mineral que utilizaban las herrerías provenía del filón del monte Formigueiros.
Teniendo en cuenta la gran cantidad de hierro transformado en estas protoindustrias metalúrgicas, resulta fácil explicar que en cada aldea existiera por lo menos una fragua, en la que se obtenían todo tipo de elementos fabricados, con gran habilidad por los herreros, con este metal.
La sala dedicada a Agapito Vila Rodríguez, reproduce fielmente una fragua tradicional, en la que puede verse desde el abrquín que alimenta el fuego, hasta una impresionante broca para hierro, además de una completísima colección de útiles procedentes de los herreros de las distintas parroquias del ayuntamiento de Quiroga.