The Ethnographic Museum of the City of Quiroga is located on the ground floor of the Municipal Auditorium of Quiroga, on  Real Street in the capital of the municipality.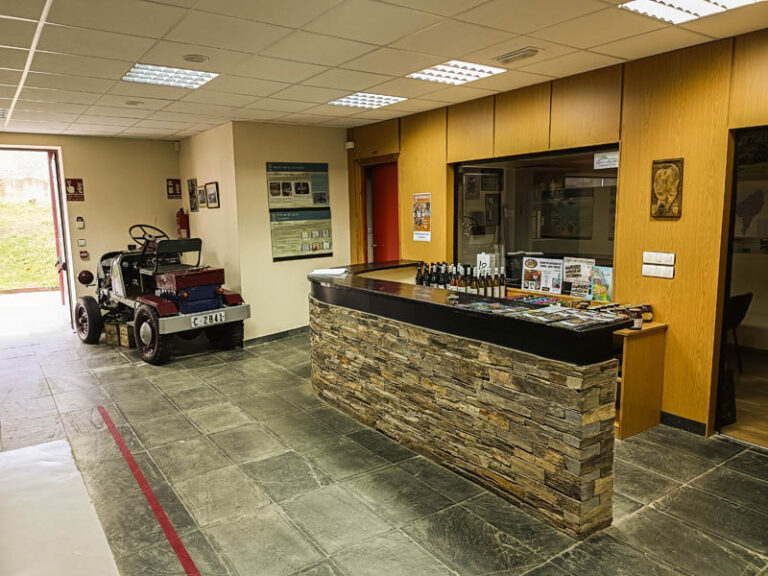 It opened its doors on March 24, 2007 with the illusion of investigating, recovering, gathering, exposing and therefore protecting the Cultural Heritage in all its dimensions.
Today the ethnographic collection of our Museum, composed of  over 1000 pieces collected in the territory of the COUREL MOUNTAINS UNESCO GLOBAL GEOPARK, which brings together the municipalities of Folgoso do Courel, Ribas de Sil and Quiroga, is one of the most complete and interesting ethnographic collections in Galicia.
The contents of the Ethnographic Museum of Quiroga are related, on the one hand, with the four typical products of the Courel Mountains Geopark: wine, chestnut, oil and honey; on the other, with the four essential materials for the development of life in this environment: stone, iron, wood and textiles. The agriculture and livestock, the main room of the house which is the low kitchen and the pleasant unitary school of our villages, also have a prominent role.
In these facilities, you can also see for some time now, one of the famous cars of Salvador Ontiveros Álvarez and the magnificent printing press of the legendary El Derroche store.
All contents of this  collection find its synthesis in the recreation of a traditional village of these mountains with the exhibition of the models that were the film sets of the Artefacto Production´s Galician animation film "O Apóstolo", where stone, wood, iron, etc., find their place to facilitate the life of the people of this hard but grateful land.